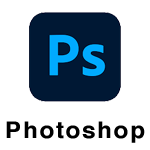 Adobe Photoshop, marketed by Adobe, is an image creation, graphic design and photo editing software developed by Adobe. The software provides many image editing features for pixel-based images, raster graphics and vector graphics.
Adobe Premiere Pro, marketed by Adobe, is a timeline-based and non-linear video editing software application (NLE). Premiere Pro is the video editing software for film, TV and the web. Creative tools and integration with other apps and services helps you craft footage into polished films and videos.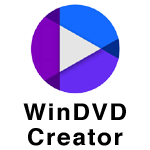 WinDVD Creator, currently marketed as WinDVD Pro by Corel Corporation, is a software application that provides us with the tools necessary to be able to create a data or video DVD, simplifying the process as much as possible. This application is much easier to use than the majority of more complete applications, that are usually more complicated to use.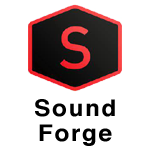 Sound Forge, marketed by Magix Software GmbH, is a digital audio editing suite which is aimed at the professional and semi-professional markets. This application is widely used by professionals who need to create, analyze and correct digital audio files fast and with absolute precision.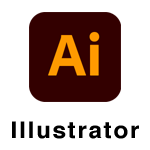 Adobe Illustrator, marketed by Adobe, is vector based graphics software that lets you scale down your artwork for mobile screens or scale up to billboard size. Illustrator is used by artists and graphic designers who create logos, icons, charts, infographics, posters, ads, books, magazines, and brochures.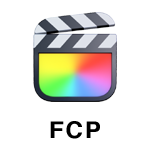 Final Cut Pro, marketed by Apple Inc., offers the most advanced organizing tools of any professional video editing application. Final Cut Pro provides non-linear, non-destructive editing of videos.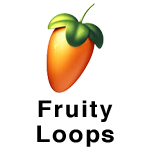 Fruity Loops Studio, currently marketed as FL Studio by Image-Line, is a Digital Audio Workstation (DAW). It features a graphical user interface with a pattern-based[5] music sequencer. FL Studio allows you to load instruments and samples, play these live or manually enter the note data, record external sounds and play the whole mix back through the mixer (adding effects).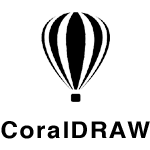 CorelDRAW, marketed by Corel Corporation, is a vector graphics editor. As a vector graphics editor, CorelDraw is used primarily for marketing and advertising businesses, particularly those that specialize in print advertising development. Outside of logos, CorelDraw is a program used in the professional space to create brochures, newsletters, business cards etc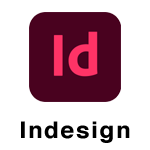 Adobe InDesign, marketed by Adobe, is a desktop publishing and page layout designing software for print and digital media. Use InDesign to create a variety of digital and printed material such as stationery, resumes, pamphlets, annual reports, catalogs, interactive digital publications, EPUBs, books, magazines, and more.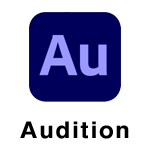 Adobe Audition, marketed by Adobe, is a digital audio workstation featuring both a multitrack, non-destructive mix/edit environment and a destructive-approach waveform editing view. Audition is a comprehensive toolset that includes multitrack, waveform, and spectral display for creating, mixing, editing, and restoring audio content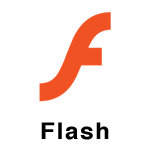 Macromedia Flash, currently marketed as Adobe Animate by Adobe, is a program that creates interactive, and animated media such as motion graphics, videos, presentations and websites. You can control an object's actions and behaviors using the Behavior panel and the Timeline.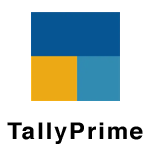 Tally, marketed by Tally Solutions Pvt. Ltd., is an ERP (Enterprise Resource Planning) accounting software package that is used to record day to day business data of a company. For small and medium enterprises, it is complete enterprise software. Even if you are currently employed, learning Tally and obtaining a certificate will improve your chances for a promotion or you may even land a better job. Tally will give a much needed boost to your career by enhancing your knowledge in Accounting, Inventory Management, and Taxation.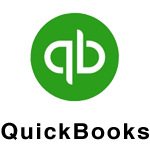 QuickBooks, marketed by Intuit, is an accounting software whose products provide desktop and online accounting applications as well as cloud-based ones which can process bills and business payments. QuickBooks is mostly targeted at medium and small businesses. QuickBooks is a full-featured business and financial management suite complete with tools for accounting, inventory, payroll, tax filing, invoicing, bank account tracking and reconciliation, expense management, budgeting, payment processing, and accounts receivable and accounts payable management.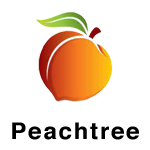 Peachtree, currently marketed as Sage 50cloud Accounting by Sage, is an accounting application for small and medium-sized businesses (SMBs). Peachtree enables comptrollers and managers to automate and manage numerous accounting tasks like- Reconciling accounts payable and receivable,Creating financial statements, check invoices, Tracking banking transfers and payroll, Importing and manipulating spreadsheets, Integrating scanned documents like checks, receipts and invoices and thereby eliminating paper from the accounting process.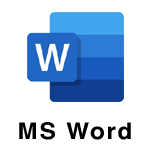 Microsoft word is the most commonly used word processor software. It is used to create professional quality documents, letters, reports, resumes, etc and also allows you to edit or modify your new or existing document.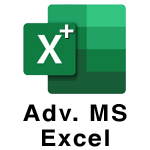 Advanced MS Excel refers to the features and functions of Microsoft Excel, which helps the user to perform complex calculations, perform data analysis, data visualizations, and much more.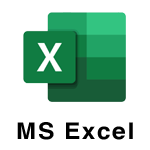 MS Excel is a commercial spreadsheet application. It features the ability to perform basic calculations, use graphing tools, create pivot tables and create macros, among other useful features.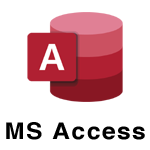 Microsoft Access is a database management system (DBMS) from Microsoft that combines the relational Access Database Engine (ACE) with a graphical user interface and software-development tools. Software developers, data architects and power users can use Microsoft Access to develop application software.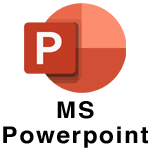 Microsoft PowerPoint is a powerful slide show presentation program. The program uses slides to convey information rich in multimedia.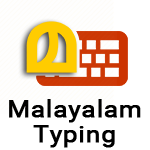 Using our Malayalam Typing Method, a full understanding of the Malayalam typing methodology can be attained really fast. After that, practice is the only thing that remains in making you an expert.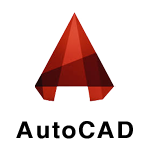 AutoCAD , marketed by Autodesk, is a Computer-Aided Design (CAD) and drafting software application. It can be used to create precise 2D and 3D drawings and models, as well as electrical diagrams, construction drawings, and more.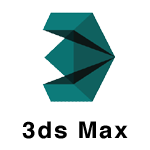 Autodesk 3ds Max , marketed by Autodesk, is a professional 3D computer graphics program for making 3D animations, models, games and images. 3ds Max is used to model, animate, and render detailed 3D characters, photorealistic designs, and complex scenes for film and TV, games, and design visualization projects.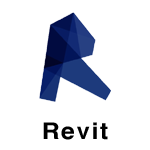 Autodesk Revit , marketed by Autodesk, is a building information modeling software tool for architects, landscape architects, structural engineers, mechanical, electrical, and plumbing engineers, designers and contractors. It creates a unified model that all disciplines and trades can use to complete their work. Revit is used to design, document, visualize and deliver architecture, engineering and construction projects.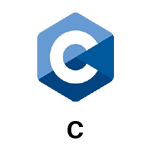 C, created by Dennis Ritchie, is a powerful general-purpose programming language. It can be used to develop software like operating systems, databases, compilers, and so on. C programming is an excellent language to learn to program for beginners.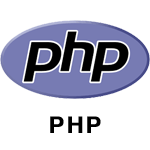 PHP, originally created by Rasmus Lerdorf and now owned by The PHP Group, is an acronym for "PHP: Hypertext Preprocessor". PHP is a general-purpose scripting language geared toward web development. It can also be used to make projects including Graphical User Interfaces (GUIs). It is used to manage dynamic content, databases, session tracking and even build entire e-commerce sites.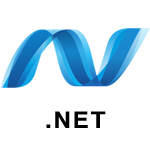 . NET, developed by Microsoft, is a framework that provides programming guidelines that can be used to develop a wide range of applications–from web to mobile to Windows-based applications. The . NET framework can work with several programming languages such as C#, VB.NET, C++ and F#.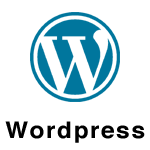 WordPress, originally developed by Matt Mullenweg and Mike Little and currently owned by Automattic, is a content management system (CMS) that allows you to host and build websites. WordPress contains plugin architecture and a template system, so you can customize any website to fit your business, blog, portfolio, or online store. It offers a variety of responsive theme designs, and users can also make a static site responsive with plugins and adjustments to theme files. Since it is a content management system software, it has multiple features that make publishing content easy.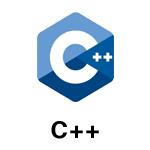 C++, created by Bjarne Stroustrup as an extension of the C programming language, is one of the world's most popular programming languages. C++ can be found in today's operating systems, Graphical User Interfaces, and embedded systems. C++ is an object-oriented programming language which gives a clear structure to programs and allows code to be reused, lowering development costs. C++ is portable and can be used to develop applications that can be adapted to multiple platforms.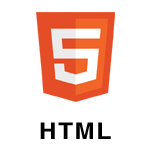 HTML (HyperText Markup Language), originally created by Tim Berners-Lee, is the most basic building block of the Web. It defines the meaning and structure of web content. Other technologies besides HTML are generally used to describe a web page's appearance/presentation (CSS) or functionality/behavior (JavaScript). HTML has lots of use cases namely, Web development,Internet navigation and Web documentation. Also HTML is not considered a programming language as it can't create dynamic functionality.
Bootstrap, originally designed by Twitter alums Mark Otto and Jacob Thornton, is an HTML, CSS & JS Library that focuses on simplifying the development of informative web pages (as opposed to web apps). Bootstrap, a free open source front-end-framework, is the most popular CSS Framework for developing faster, easier, responsive and mobile-first websites. It contains HTML, CSS and (optionally) JavaScript-based design templates for typography, forms, buttons, navigation, and other interface components.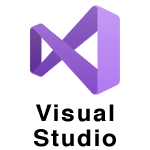 Visual Basic (VB), developed by Microsoft, is an event-driven programming language and environment provides a Graphical User Interface (GUI) which allows programmers to modify code by simply dragging and dropping objects and defining their behavior and appearance. Visual Basic was designed to have an easy learning curve. Programmers can create both simple and complex GUI applications.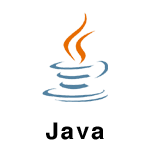 Java, originally developed by Sun Microsystems and currently owned by Oracle Corporation, is a high-level, class-based, object-oriented programming language that is designed to have as few implementation dependencies as possible. It's used for developing mobile and desktop applications, big data processing, embedded systems, and so on.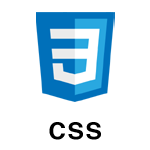 CSS or Cascading Style Sheets, first proposed by Håkon Wium Lie and currently maintained by the World Wide Web Consortium (W3C) and Internet media type (MIME type), is a style sheet language used for describing the presentation of a document written in a markup language such as HTML or XML. CSS is a cornerstone technology of the World Wide Web, alongside HTML and JavaScript. CSS is designed to enable the separation of presentation and content, including layout, colors, and fonts. The name cascading comes from the specified priority scheme to determine which style rule applies if more than one rule matches a particular element.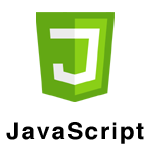 JavaScript, created by Brendan Eich and currently owned by Oracle Corporation, is a dynamic programming language that's used for web development, in web applications, for game development, and lots more. It allows you to implement dynamic features on web pages that cannot be done with only HTML and CSS. It allows you to implement complex dynamic features on web pages like displaying timely content updates, interactive maps, animated 2D/3D graphics, scrolling video jukeboxes, etc.
Python, initially designed by Guido van Rossum in 1991 and developed by Python Software Foundation, is a widely-used general-purpose, high-level programming language. It was mainly developed for emphasis on code readability, and its syntax allows programmers to express concepts in fewer lines of code. It is often used to build websites and software, automate tasks, and conduct data analysis.
This section holds the Buttons-Side Contact button and the 4 buttons at the bottom.